KDM Constructors is a leader in the construction industry, largely due to our unwavering commitment to safety in every project we undertake. Part of how we manage safety, is managing hazards and risk. For example, this can be risk associated with employee safety, equipment operations, client property, or the environment.
A portion of our risk management strategy is based on a hierarchy of controls seen below: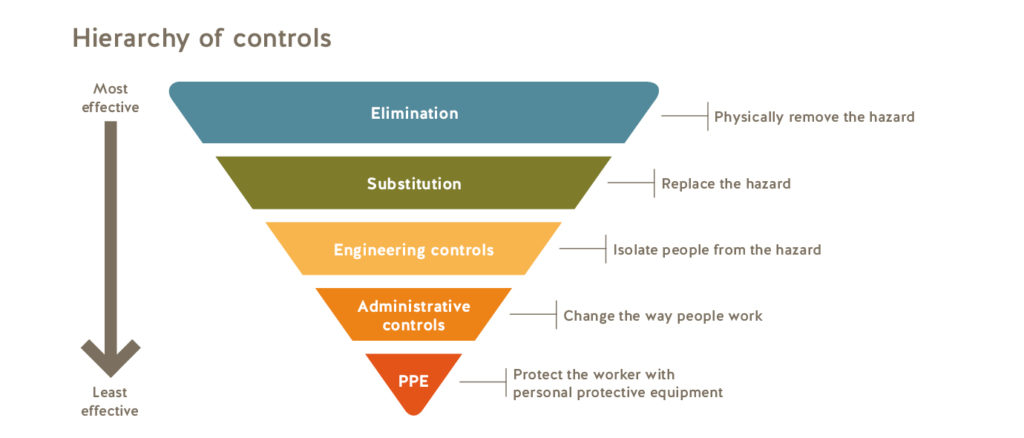 Elimination or Substitution: Eliminating the hazard is the best option to manage risk. Choose to perform the task in a different way, remove the hazard all together, or use a less-harmful alternative solution.
Engineering Controls: Hazards cannot always be completely eliminated in construction. The next best option is implementing engineering controls. These could include guardrails, protective housings, or physical barriers.
Administrative Controls: These include identifying the hazards and implementing safe work procedures so that the work can be performed safely. An example of this includes our Standard Operating Procedures (S.O.P's) and Field Level Risk Assessments (FLRA's).
Personal Protective Equipment (PPE): While this should be used the least desirable alternative, PPE can play a very important role in risk management. Whether it is wearing safety glasses, task-specific gloves, or steel-toed boots, proper PPE could make all the difference.